Good Morning, Fam!
I'm in a whirlwind. I got back from DC late Sunday evening, and I'm heading back out to Rapid City early Wednesday. I'm rushing to catch up on work, emails, and laundry – AND repack…which by the way is a lot more tedious than I remembered.
But, it has been a very fun past week and I'm so looking forward to seeing lots of liberty movement people at FreedomFest. It's been over a year since I've been able to catch up with a lot of colleagues and friends, and I think it will be a great time.
Let's jump in to this week's updates, and I'll have lots more for you by next Tuesday.
xoxo,
-H
NEWS YOU NEED
From me…
I hope by now you've seen my interview with Senator Rand Paul, but if not it came out last week. We talked about privacy, an issue I've been watching him champion for over a decade and that I share a passion for. Did I cry watching this interview back? Maybe a little.
Prepare yourself, this is a disturbing story.
This piece is an accompaniment article for my interview with Rand. If you want a bit more information on the topics he and I touched on, this will give you a good foundation. Read it here.
I've had it with the people who claim to support freedom and limited government instantly abandoning those stances when they are ever so slightly inconvenienced in the free market. Freedom doesn't mean you get everything you want, allow me to explain.
If you're going to FreedomFest this week, be sure to come by one of my panels!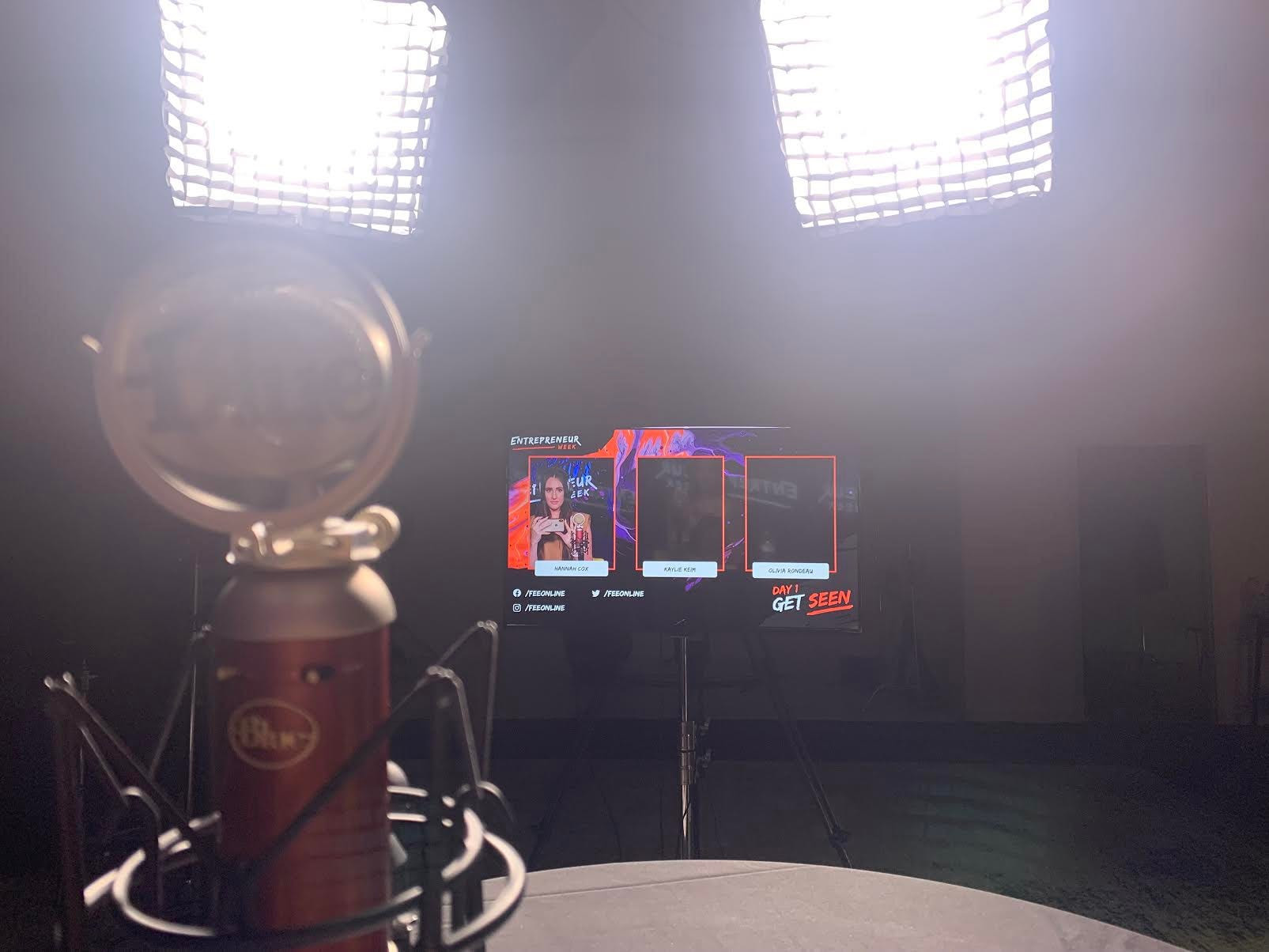 I hosted a virtual panel for FEE's "Entrepreneur Week" last week. Here is a behind the scenes pic, and you can watch the panel here. It's on how to be a social media standout.
I joined my colleague Brad Polumbo in DC this weekend on a panel at the National Review Institute's "William F. Buckley Young Communicators Conference." We talked about reporting on sensitive issues and the pitfalls to avoid.
From others…
ENTERTAINMENT
This past weekend was my first business trip since the pandemic began, and my first flight of 2021. I was…rusty.
I used to be a road warrior. I'd pack an hour before I left, could almost always swing a carry-on, and had my downloads for entertainment on flights locked and loaded. This time I nearly forgot my wireless charger like a total amateur.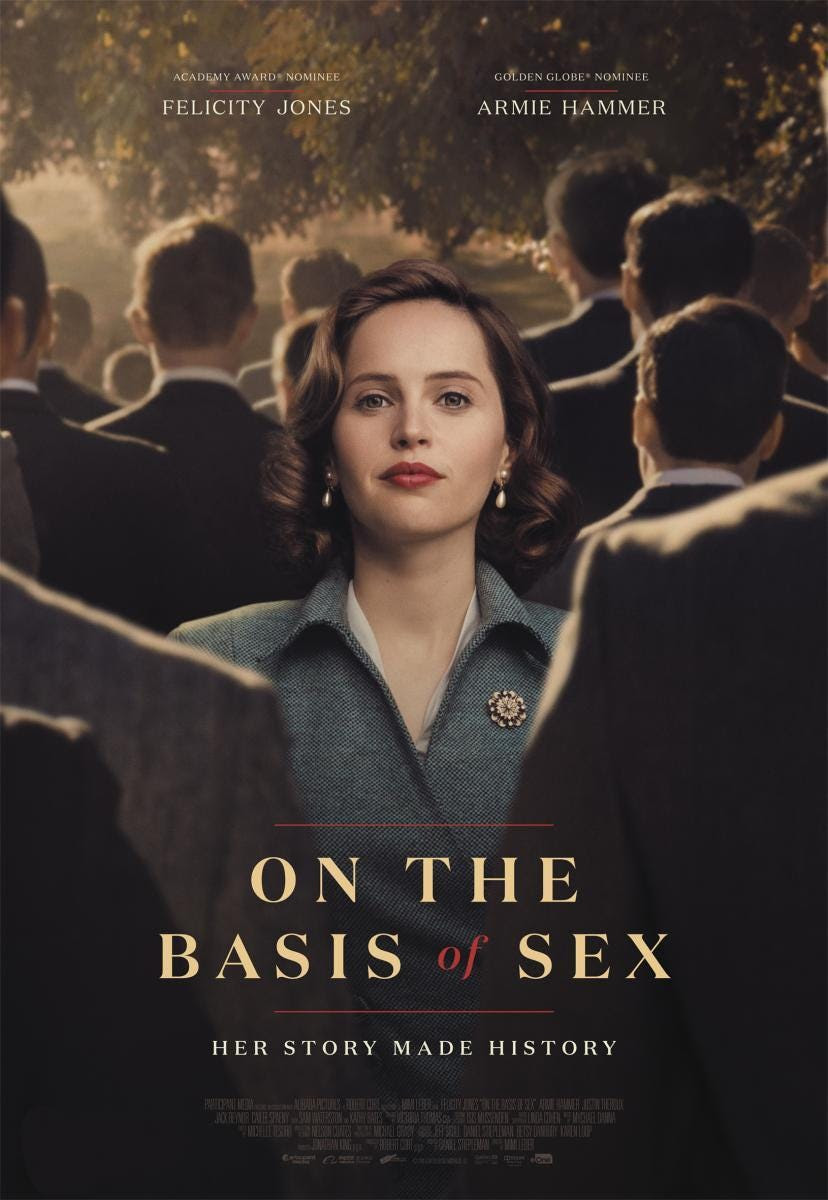 Since I didn't remember to download anything for the flight, I turned to Southwest's online movie options and saw "On the Basis of Sex" available. This is a biopic on Ruth Bader Ginsburg that came out shortly before her death. I'd been meaning to see it and just never got around to it. So I clicked and started watching.
You guys, I nearly cried on the plane at least 3 times. I could barely keep it together. I'm not an overly emotional person, nor am I someone who spends a ton of time thinking about my gender or even really feeling held back by it. But watching RBG take on our discriminatory laws in her first case, and battle discrimination herself in the legal field while she was at it, really choked me up. It was a heavy reminder of just how far we've come in such a short time on women's rights.
I by no means agreed with RBG all the time. But I always liked her, always respected her, and always knew we owed her a great deal of gratitude. She was a trailblazer, and this film (written by her nephew) did a brilliant job capturing the thicket of that trail. It also beautifully portrayed her relationship with her absolute FOX of a husband, Marty. Marty, also a lawyer, was always Ruth's biggest champion and their marriage is one I think everyone could aspire to.
I was so taken with the film I had to purchase it when I got home to see the last 10 minutes that got cut off by our landing. Worth every cent.
TRAVEL
As I mentioned, I was in Washington DC this weekend and boy did I forget how much I love work travel. There's just something so invigorating about touching down in a new city, connecting with old and new friends and colleagues, and actually working with people in person again.
I got in on Friday afternoon and went to the opening reception for the conference. Kay Cole James, who was until very recently the president of the Heritage Foundation, kicked off the event. She was a phenomenal speaker, I was so impressed by her.
I slipped out of the reception early to meet my friend Miriam, who works for Grover Norquist at Americans for Tax Reform (ATR), and her fiance Mike (also of ATR). I used to run Grover's Center Right meeting in Tennessee, which meant I went on bi-annual leadership retreats with the staff. We always had the most fun on those trips and I've remained close with many people there for years.
If you're not familiar with Center Right, check it out next time you're in town. It's a big tent meeting held at their offices every Wednesday morning at 10 am without fail. You never know who you'll see. At my first meeting, John McCain turned up. For an hour or so, people give updates about their bills, campaigns, projects – anything under the sun. Grover moderates and you have to talk fast because no one gets very much time. You'll learn a lot, leave with about 10 pounds worth of fact sheets, research, data, and talking points from every group there, and get some great bagels and coffee in the process. You just have to let the staff know to add your name to the list if you want to speak, but it is open to anyone.
For dinner, we met at a cute spot in DuPont Circle called Rakuya. It was a Japanese restaurant with sushi and ramen offerings. I got there first and ordered a sake cocktail.
My sushi roll was fantastic. It had pickled jalapenos, which I thought was so unique, and fish eggs on top of a "black" rice. This is definitely a great place to try if you find yourself in the area.
On Saturday I woke up, did some work, and prepared for my panel. It was SO weird being back in business clothes.
I hit up H&M before I left, knowing I was in desperate need of some new business clothes for my upcoming speaking circuit. I got this outfit for under $40. And it was pretty comfortable to boot, which is always my real goal when hunting for business clothes.
Brad and I were super excited to see each other. And after our panel he took me to his favorite coffee shop in DC. Look how cute.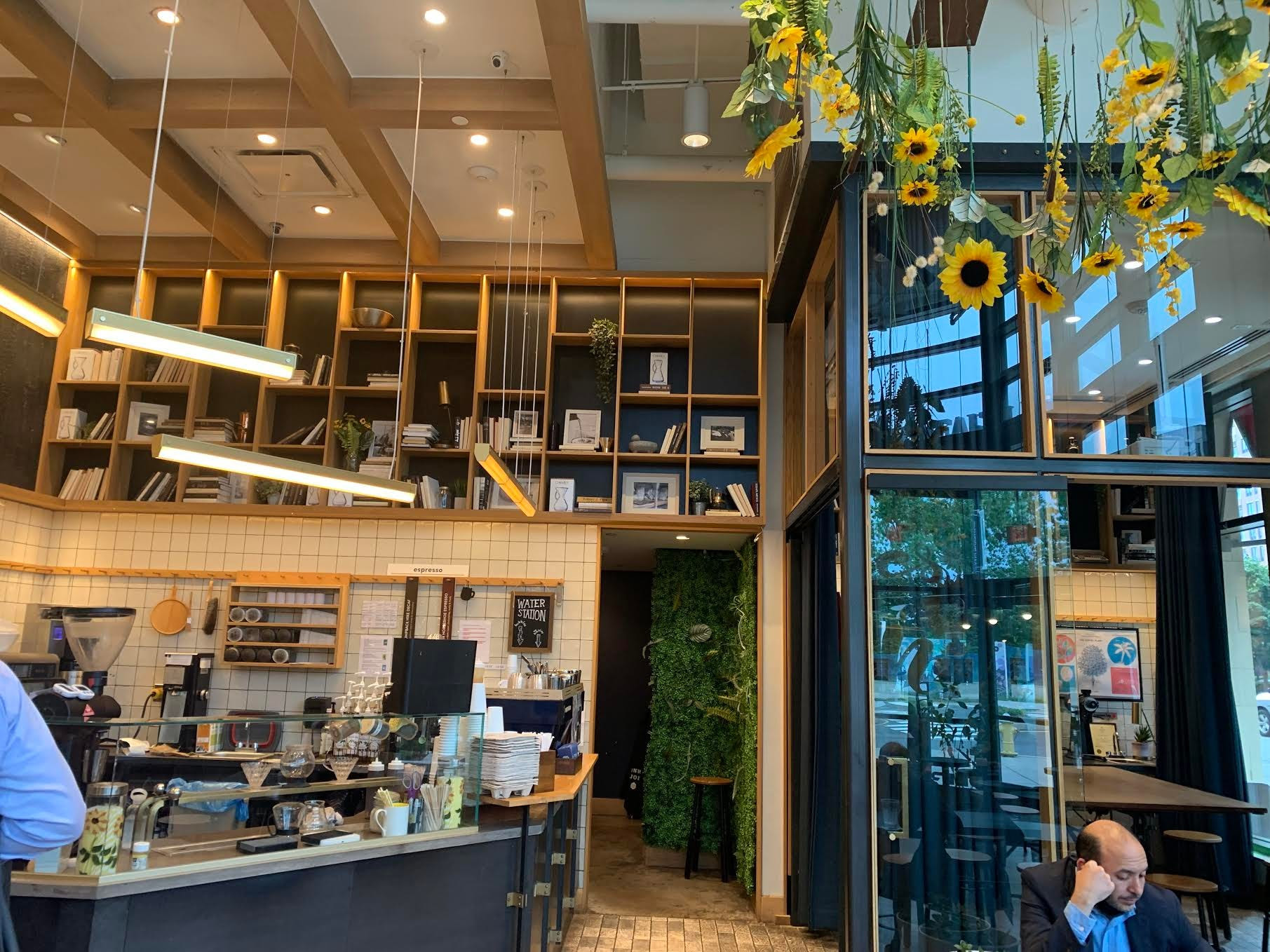 I had an iced coffee in his honor. Our friend Stephen Kent of Young Voices and the Rightly network also joined us for a bit.
And Saturday evening I met up with my good friend Jim of the Washington Examiner.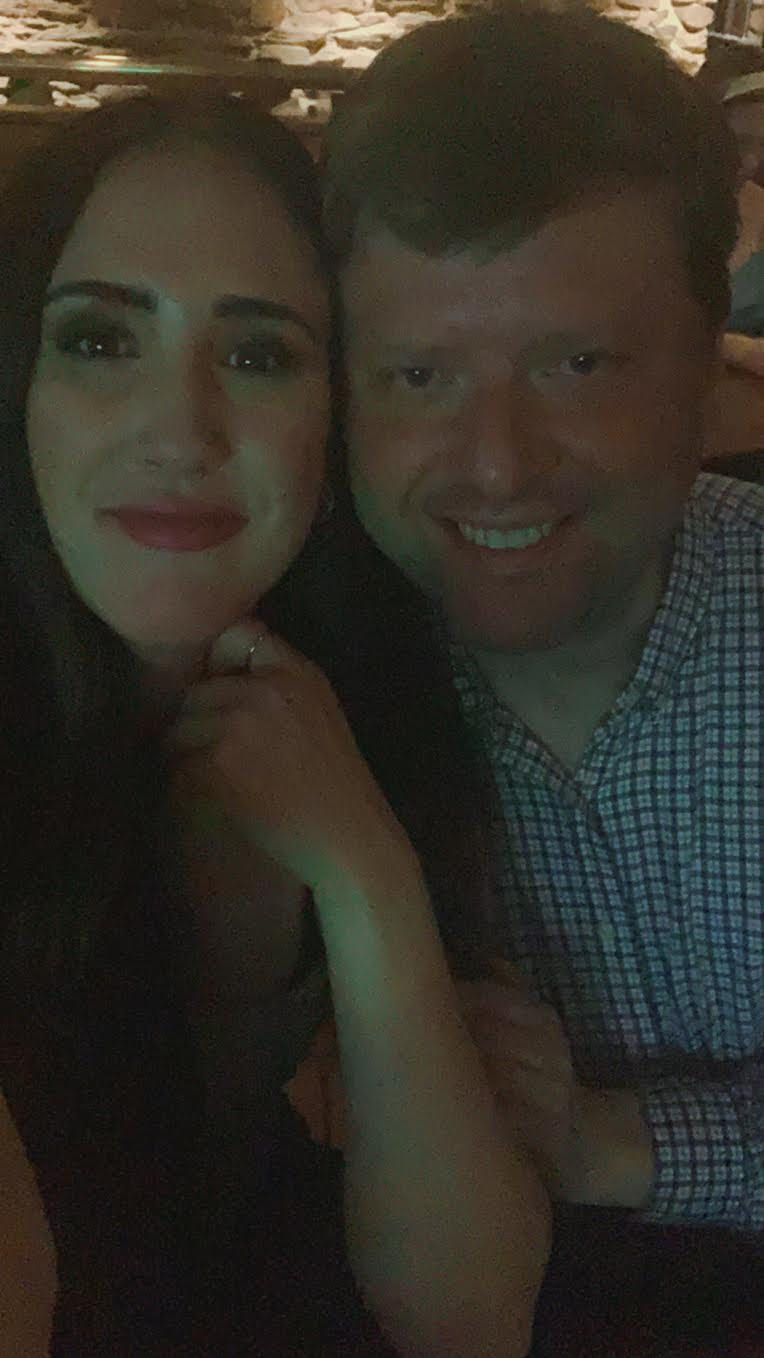 We hung out in Old Town, a very picturesque neighborhood in DC that a lot of my friends live in.
On Sunday I finished the weekend with a lovely brunch my friend Jess Mears organized with other women in the liberty movement. It was at an incredible tapas spot called Boqueria, and I really enjoyed getting to know some new friends and kindred spirits.
We had a chef's menu that concluded with this incredible paella. It was so much food! And it came out over the course of an hour and a half so it felt like we were eating for forever.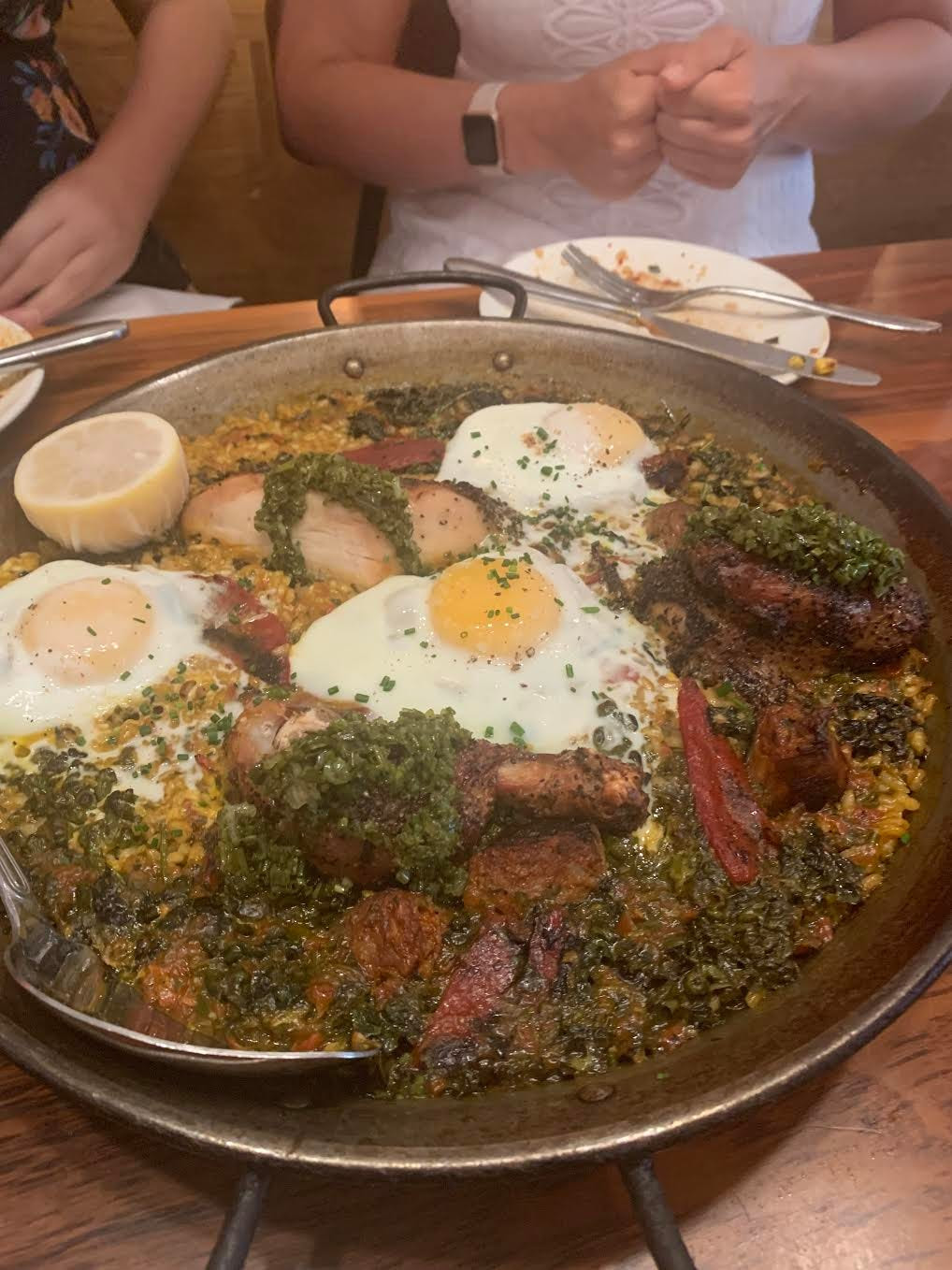 I rushed to the airport straight from brunch, changed out of my heels and dress in the bathroom, and made it to my gate with about 8 minutes to spare.
Overall it was an enjoyable trip. DC seems to be back in the swing of things. It was much livelier than when I was there last August. Thankfully, DCA is always an easy airport to get through, but the Atlanta airport was a madhouse. Yes, I'm well aware it's always a madhouse. But I mean times 10. Even the TSA Precheck line was about a 20 minute wait and the regular line looked like something out of a horror movie. So if you're traveling soon, be prepared.
BEAUTY
I've been watching a lot of Tik Tok lately for market research and in the process discovering a lot of products and trends that I'll now share with you so you don't have to lose hours of your life to this app. You're welcome.
I absolutely love perfume, but I hate the price. And in true Hannah fashion, my favorites are always the most expensive offerings. So I was excited to find this new online store called Oil Perfumery.
The website essentially offers perfume and cologne dupes. Most are well under $20 and no one will ever be the wiser.
Happy shopping!
ART
I've been having the hardest time finding art for my place. As I mentioned last week, I'm not the biggest art person to begin with. But everything I see looks super basic, generic, or meaningless.
So I decided to take things into my own hands, beginning with this piece I commissioned from an Etsy seller. This is a quote from a post I made when I was first getting involved in politics. I had been to an event where I found myself not only the sole woman in the room, but also the youngest person there. Following a bad interaction with a neckbeard who spoke down to me, I left in a huge huff. I ended up posting this on Facebook later that night, and I've lived by it ever since.
I love how this turned out, so I think I'm going to keep going down the route of having my own art made. It was only about $80 and as you can see it came with a very nice, wooden frame.